The Power To heal Your Self
SelfHealers Circle is a global, self-led, community-based healing membership. With the right tools, everyone has the power to be their own healer. We make the practical tools for healing accessible to everyone.
SelfHealers
Circle Members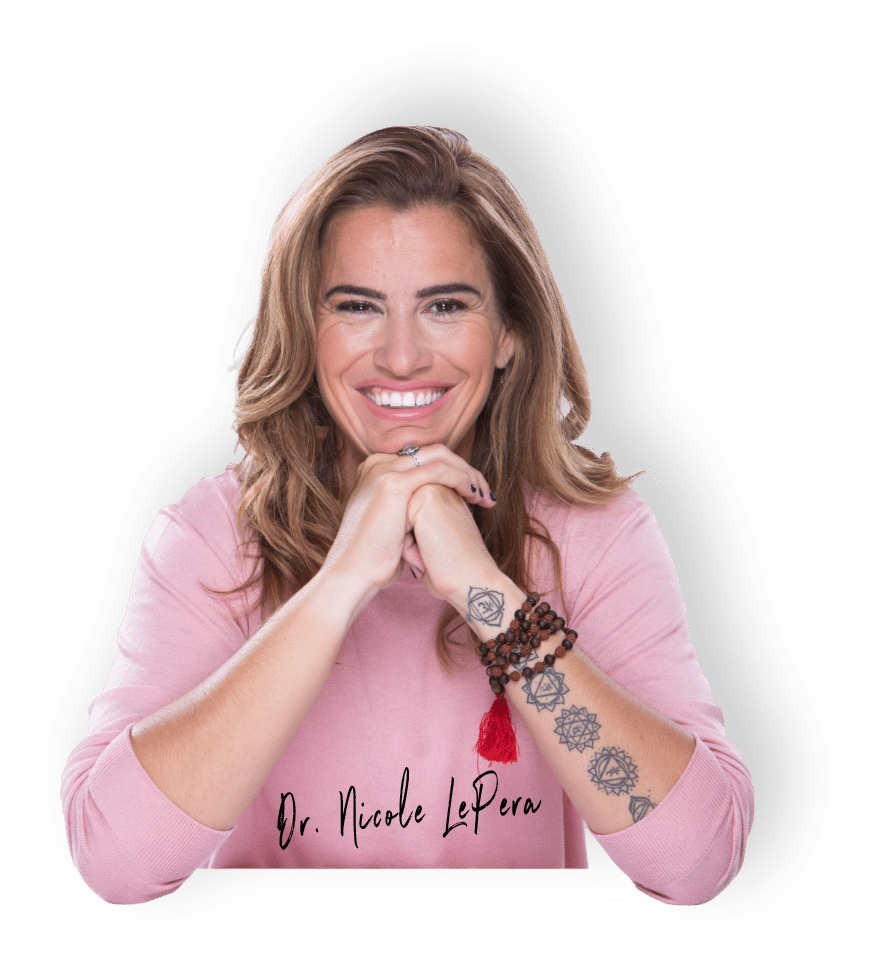 Do You Feel
Stuck + Overwhelmed?
Join our worldwide community of SelfHealers Circle members in attending our live interactive teachings, workshops, Q+A,  group discussions, accountability and more.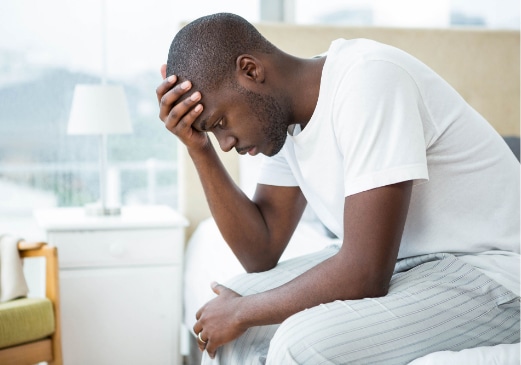 Is the SelfHealers Circle for me?
Do you feel like you don't know where to begin? Do you feel like you have all the knowledge yet you're "stuck" in the same patterns? You're not alone. If you're willing to commit to your healing, you're in the right place.
The SelfHealers Circle is a private, self-led community for those willing to do the work to create lasting transformation. We are a community that thrives on the mindset that you are your own best healer.
What Our Members Have to Say
Thank you from the bottom of my heart ~ I am beyond grateful for being part of this circle and given this opportunity to heal and grow. The least I can say is thank you, it has been the most humbling, uncomfortable yet incredible learning journey I've gone through and I couldn't be more grateful. Being in this circle has helped me heal in so many ways. I am forever grateful.Sending you love and light.
The SHC helped me feel seen and helped me normalize so much of what we mental health professionals and children of immigrants go through. I can never repay all the good this work does. Literally life changing. I can go on and on and it's still not enough. I will never stop sharing this work.
My experience has been great! I love the community meetups and all of the support I get from it. I also love how much content is in the portal and the intention behind it all. I have loved my experience ! I'm so grateful.
I love that I can go at my own pace, there's always someone there that communicates with me anytime I have a question, I love that I can refer to any video or meditation on any given day. The Spotify playlists are pure magic, music does so much for me and I've heard many new songs because of those lists!
I have met beautiful people on the same journey. Which was so comforting!Being in the circle gives me a sense of belonging and hope. It's also helped me help others. It's a beautiful thing!!! I'm so extremely thankful!
I am so grateful for this community. I love the meetups and the conversations. I love feeling safe during our times together. I am so happy l'm here and I also love the classes online even though I haven't been consistent. I still have gained so much from what I've read and experienced so far.Thank you so much for creating this.
When I joined in June 2021 it felt like I finally found the missing piece on my journey. I discovered a whole community of people like me, doing the work to heal. Since then there have been roadtrips and meetups and mutual support - I cannot overstate how much this circle has changed how I arrive in the world. I love you all so much <3
I feel like being a member in the circle has really allowed me to hold myself accountable in regards to my relationships with others and how I show up.
Best decision I ever made. I'm doing the work and this is how I do it. Love the videos and book club the most. I would not be the person I am without the SHC. Thank you to the team.
I think it may have actually saved my life. The community is a truly transformative experience. Walking on our own separate journeys together. A connection like no other.
I'm very happy to be part of this community! It's such a joy to be part of the SelfHealers Circle. I feel less lonely on my healing journey.
There is so much course content in the Selfhealers circle it's incredible! So much to learn. It is a great place to deepen my healing journey and feel supported on my way. Sending so much love to all of you! So grateful to be part of the SelfHealers Circle!
I have met beautiful people on the same journey. Which was so comforting! Being in the circle gives me a sense of belonging and hope. It's also helped me help others. It's a beautiful thing!!! I'm so extremely thankful!
Being a part of the SelfHealers Circle has been great. I had no idea what to expect, but it's truly amazing. The dedication the team puts into it, the community they've grown and all the lives they are changing is astonishing!! I've never felt so lucky to be warmly welcomed into such a lovely environment with life changing wisdom, support, comfort and love. Thank you!!!
This is the best platform to heal! Trust me, it's the family you can create, friends you can have! Not just a safe space but a family all over the world!
SelfHealers Circle has been life changing for me. I can't express in words how much it helped me, like in so many ways, I am so grateful to SelfHealers Circle for the work they do. I was already in therapy however I always used to feel alone in my journey as people around me never used to relate to me. It used to be exhausting and lonely, however being in this Circle, I got to learn so many things, express myself whenever vulnerable or happy, and feel like I have a family around the whole world! I feel this is the best way to heal yourself as in therapy we tend to experience loneliness however this Circle not only gives you a safe space, but good friends, too! Thank You so much for creating this family. Much love to the whole team!
I joined SelfHealers Circle in 2019.. This was one of the best decisions I made. Love the loving community All the teachings, healing, and guidance all being offered at such a low fee. The power of healing in the SelfHealers Circle is powerful. I was 52 when I joined . I just got tired of feeling sad and lost. This healing empowering platform keeps helping me one day at a time. I am loving my new me today. I know I don't live in my past anymore. I know my healing is my own responsibility. I love to feel loved by myself and accepted by myself. I am grateful to be loved and seen by others. Thank you SelfHealers Circle.
I won a membership at the beginning of the year and it has been an incredibly enriching experience. The amount of courses available is wonderful because you can search for what you need to work with. The workshops are a highlight! I have loved the opportunity to access tools and strategies to keep on working on my inner self, to recognize challenges and to prioritize my well being. It is lovely to be part of a caring and loving community! Thank you so much to the SelfHealers Circle community!
I feel like being a member in the circle has really allowed me to hold myself accountable in regards to my relationships with others and how I show up.
I love being a SelfHealers Circle member! The book club selections really force me to challenge my conditioned thoughts and encourage me to grow.
It's been great! I have been a Circle member since September 2021. I have made really great friendships. I always feel supported and heard when I post in the circle. The information I've learned is absolutely invaluable to me. I am genuinely on a more happy and healing path since I became a member.
Omggg, I can't express what a life changing event it has been for me! Such an Eye opener, I am so happy that I got enrolled into this. So glad. It's so amazing, the tools, the courses everything is just so helpful!
Within the SelfHealers Circle I've learned that I am very much not alone on this journey of healing and awakening. I've also learned that it's ok to just be and experience the full spectrum of being human. I love the structure of the membership with the monthly themes that have easily digestible teachings and plenty of opportunities to connect with others in the portal and during the webinar calls in the chat. I didn't use my membership much at first because I needed time to move in and build the habits of going to the calls and showing up for the lessons. On the live events, I especially really feel part of a community and I'm looking forward to making deeper connections as I attend more calls and participate more in the portal.
Being part of the Circle has been such a blessing. Beyond meeting new friends, it's amazing the sense of support and healing in Community that one can gain. I'm so honored and grateful to be a part of it.
As a member of the SelfHealers Circle, the best thing about it is the sense of community and being understood. This is because healing can be a very lonely journey where a lot of people don't get it or understand it. Being a member of the SelfHealers Circle helps so much with that.
The SHC saved my life. I had been circling the drain and had a distinct moment where I was ready to leave this earth. Finding this account and this community helped me see I was not alone and I could use this "work" to maybe have a life I didn't feel trapped by. The greatest glimmer of hope was when I read something you posted one day that was so familiar it was like you sucked it outta my own brain. I knew then if I could just follow and learn I could be led back to myself. I am thankful everyday for finding you on IG and I thank you for showing up and helping us all heal ourselves. Really, a year ago, I might not be here writing this if I hadn't found you that day.
Where do I go when I'm stressed, depressed, anxious or in turmoil? I go searching for answers within the self healers circle. The wealth of knowledge, tools, classes, expert sessions, everpresent support affords us the opportunity to grow each month, reparent ourselves with conceptual knowledge, tools such as meditation, discussions, exercises, journaling prompts and practical guidance. The member reflections, sharing of our experience and Self healers offering support to each other make the experience very special. Dr. Nicole, Jenna, Brittany and the team are dedicated to our healing, and are present and accessible to each one of us supporting and cheering us on our journey. The biggest flex of being a circle member is access to THP and other top notch experts in the field teaching us in a private setting with interactive sessions tailored for us.
Order Dr. Nicole's #1 New York Times Bestselling books,
"HOW TO DO THE WORK", "HOW TO MEET YOUR SELF"
and her new book "HOW TO BE THE LOVE YOU SEEK".
HOSTED BY: Dr. Nicole LePera and Jenna Weakland
The SELFHEALERS SOUNDBOARD is a global,  community-based healing experience created by Dr. Nicole LePera and Jenna Weakland. Each week, we host raw, unscripted, open conversation about the things we are REALLY dealing with on the journey of facing our pasts and becoming our best Selves. Together, as community, we create resonance with "strangers" around world as we collectively witness our own triggers, habits, traumas and inherent wisdom. This is an AD-FREE audio + VIDEO experience. Come watch and engage
with us on our SelfHealers Soundboard YouTube channel.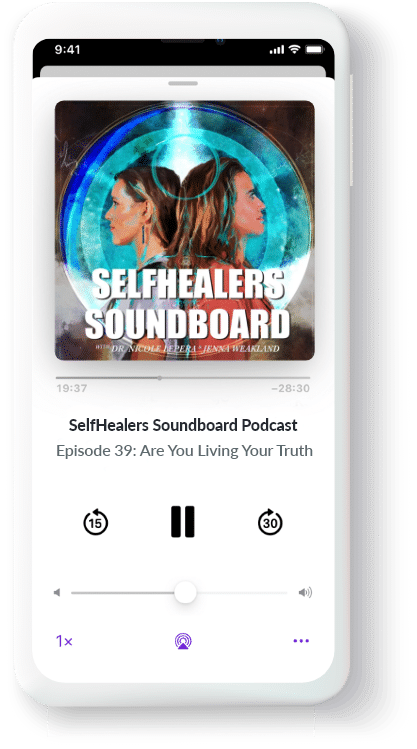 Dr. Nicole LePera was trained in clinical psychology at Cornell University and the New School for Social Research. She also studied at the Philadelphia School of Psychoanalysis.
As a clinical psychologist in private practice, Dr. Nicole LePera often found herself frustrated by the limitations of traditional psychotherapy. Wanting more for her patients—and for herself—she began a journey to develop a united philosophy of mental, physical, and spiritual health that equips people with the tools necessary to heal themselves. Nothing short of a paradigm shift, Dr. Nicole LePera's teachings empower the
individual to break free from trauma cycles and create who they want to become.
SelfHealers
Circle Members